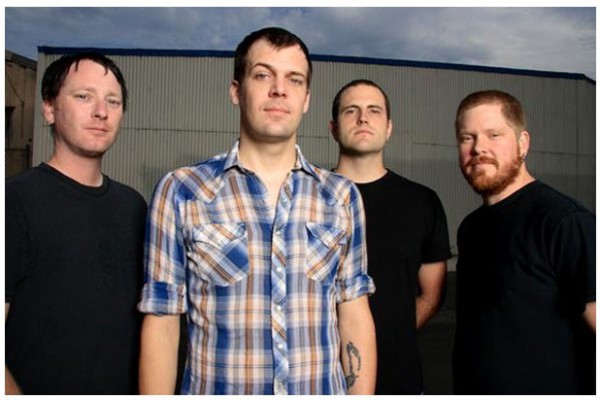 American Steel was formed in 1995 in West Oakland. When offered their first show, the group took their name from the block–long sign on the warehouse across the street. After playing at parties and smaller venues around the Bay Area for over a year, and undergoing several lineup changes, which resulted in a more serious and tour–ready conglomerate, the band bought a van and embarked on their first tour of the US, lasting 32 days and covering 12,000 miles.

After returning from tour, American Steel went into the studio with engineer Kevin Army (Operation Ivy, Green Day, The Mr. T Experience, etc.) to record their eponymous first album, released on San Francisco's New Disorder Records, home of Half Empty, The Cost, The Enemies, and many others. In 1998, the band appeared on several compilations and toured the country twice, re–visiting some cities from previous tours and playing numerous new ones.

In the spring of 1999, American Steel signed to Lookout! and again went into the studio with Kevin Army to record Rogue's March, released in October 1999. The recording process was intermittent, due to guitarist Ryan's initial diagnosis and early battle with leukemia. Part of the urgent, soul–searching quality of the album came from the band's personal struggle with Ryan's illness, most poignantly captured in their song, "Hope Springs from Somewhere." 2000 saw the band tour relentlessly in both the U.S. and Canada, including appearances at South by Southwest and CMJ. Rogue's March became an underground favorite, topping many fanzine's lists of "Best Record of the Year." By the end of 2000, American Steel was firmly established as one of the most explosive bands in the Bay Area. In addition to their bigger and better than ever local shows, they also received a nomination for "Best Punk Album," along with Rancid, Green Day, No Doubt & Blink 182 in the California Music Awards 2001.

While clearly influenced by the early East Bay sound, American Steel's song structures often owe more to the much older sounds of traditional Motown, folk, and rock than to punk or hardcore. This combination of traditional music and punk rock, of the subtlety of the former with the power of the latter, defines and reconciles the diverse group of songs that make up Jagged Thoughts, American Steel's latest LP. Having fully absorbed their punk influences to make Rogue's March, a new definitive East Bay Punk album, American Steel set forth to start creating an entirely new genre of music.