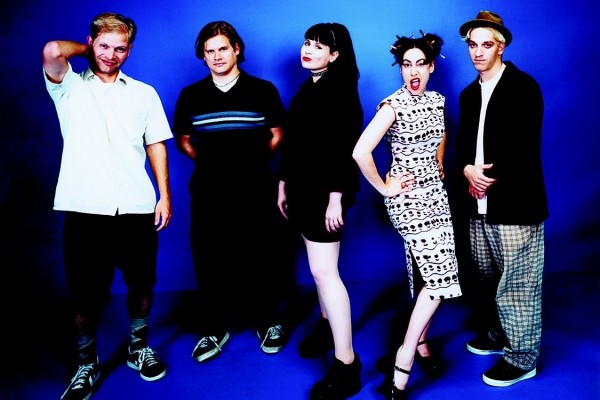 The Dance Hall Crashers are a pop punk band that formed in 1989. The band's initial incarnation included Matt Freeman and Tim Armstrong, both of the recently disbanded Operation Ivy. Both departed soon after the Crashers' formation (and later reunited in Rancid), leaving vocalist Elyse Rogers and guitarist Jason Hammon to lead the band.

The Dance Hall Crashers recorded a few songs during their first year (these are featured on The Old Record), and in 1990, they made their most notable lineup change, adding second vocalist Karina Denike. Soon after, the band members parted ways, but they played a reunion show in 1992 due to pressure from fans. The show met with great fanfare, and so the band decided to reunite on a more permanent basis, with Rogers and Denike on vocals, Hammon on lead guitar, his brother Gavin on drums, Scott Goodell on second guitar, and Mikey Weiss on bass.The Dance Hall Crashers song "Enough" was featured on the soundtrack for Angus (1995 film).

As of August 2005, the band members lead separate lives but still play a few shows per year. In November 2004 they played and recorded a show at the Hollywood House of Blues; the concert was released by Kung Fu Records in September 2005 as part of the popular The Show Must Go Off DVD series. Furthermore, their setlist included a new song, which has fueled speculation that the band may be working on a new album.