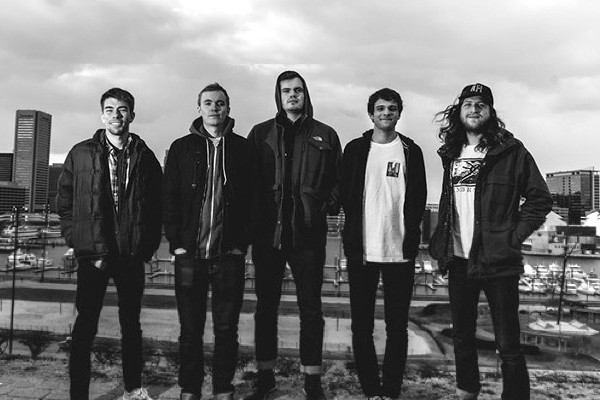 Formed in 2011, In Between released their debut EP, So Steady, on local Baltimore indie labels Toxic Pop Records/PhotoBooth Records shortly after in 2012. The band's lineup, consisting of Grant Miller (vocals), Ian Pearson (bass), Pat Turner (drums), Mike French (guitar) and Anthony Dye (guitar), has performed in various other bands over the years including Sacred Love and Praise and shared the stage with the likes of Trapped Under Ice, Koji, Dead End Path and Daylight.

Influenced by bands like Silent Majority, Avail, Lifetime and Quicksand, In Between write music that balances being complex and interesting in its own right, with the tradition and intensity of the punk and hardcore music they grew up loving.

In early 2013, In Between traveled to Van Nuys, CA to record their forthcoming release with Taylor Young (Twitching Tongues, Nails) and soon after inked a deal with label president Chris Hansen at No Sleep Records.