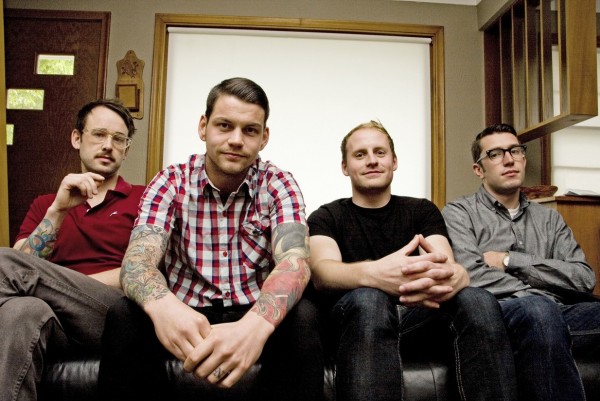 Technically, Lowtalker started in 2008 when Casey, Stu and Matt started writing songs together. But between being scattered all over the country and touring with other bands, it took them until 2010 to record their first EP "People Worry About Everything" in Milwaukee, Wisconsin.

Since the the release of "People Worry About Everything" Lowtalker has toured North America and continued to develop as musicians and songwriters. The distance between members makes a typical schedule impossible, but hasn't stopped the constant writing and collaboration that defined the band in the first place.

Lowtalker is a band based on the idea of making music with your friends and letting everything else sort itself out. Their music builds on the foundations of the punk and hardcore bands that the members grew up with, while contributing in its own way. What started as a side project from their day jobs (Comeback Kid, Misery Signals, Living with Lions etc.) has become it's band with an identity and life of its own.

In May, Lowtalker will enter the studio to record what will be the follow up to "People Worry About Everything" and their first release on No Sleep.