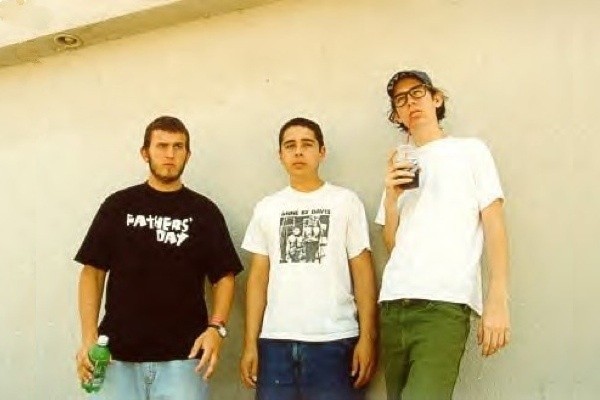 Osker were a Los Angeles melodic pop punk band who formed in 1998 and split in february 2002, ultimately due to the departure of their drummer and inability to bounce back from the problems that arose as a consequence. The line up originally consisted of Devon Williams on vocals and guitar and Dave Benitez on bass. They never had a full time drummer, however Phil Drazik was the longest standing.
Osker broke away from the typical SoCal punk band with the release of their second CD Idle Will Kill. Previous to this was first full length album Treatment 5. Both contained cynical and snotty lyrics about teen angst. As a consequence to their stage antics, among which was Devon's brutal sincerity, criticizing conformity in the punk scene and "fashion"", as well as their crowd–taunting habit, Osker were labelled as one of the most hated and mean acts on Epitaph : « I decided that it is about just doing what you want, while you have gallons of mohawks and leather jackets telling you that they do what they want, I don't believe them... I respect the person that says, "I don't care for that" because there is no extreme, it's pure sincerity. Punk is doing what you want despite the infiltrators, outside of the skateboards and shoes and hair and patches and the diets and the tattoos. I am Devon and I have 5 close friends, the rest of the world is divided into the helpers and the clueless. "
They released two albums Treatment 5 and Idle Will Kill. They allegedly had another album in production prior to the split, however it was never finished.
"The split between Dave and I is astounding to me. I always thought we were the next Simon and Garfunkel. I thought we would be our generations Hall and Oates ... Of course, I plan on killing Dave." – Devon Williams.
Devon Williams now plays in folk/acoustic band
Fingers Cut Megamachine
. He currently works at Amoeba Records in Los Angeles.