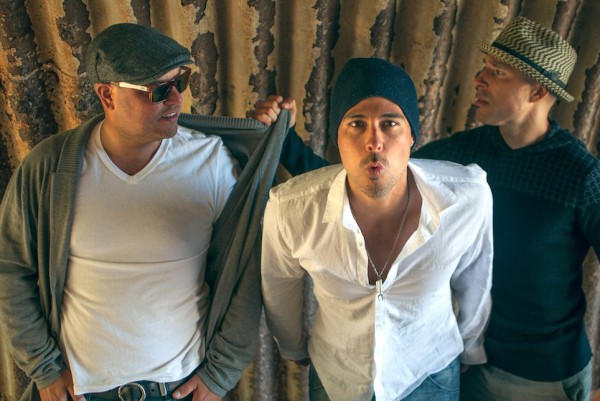 Pepper is a reggae, ska band originally from Kailua–Kona, Hawaii, but has since relocated to southern California. They play a mix of reggae, dub, ska, and punk.

After gathering a local following on the Big Island, Pepper gained the interest of Volcom Entertainment, who produced & distributed the band's first release, "Give'N It", combining dancehall, reggae, punk, hip–hop, and pop. With the success of Give'N It, the band landed a spot on the 2001 Warped Tour.

After extensive touring, Pepper took to the studio with Steve Kravac (Less Than Jake, MXPX) to record thier second album entitled "Kona Town", released in March of 2002. With Kona Town, Pepper's sound continued to evolve, adding elements of an "island sound". The track "Give It Up" was released as a single.

Pepper continued to tour throughout 2003 and into 2004, including dates with 311 and Snoop Dogg, along with appearances at the annual Bob Marley Birthday celebration, San Diego's Festival "Street Scene", and a U.S. tour with Slightly Stoopid.

In March of 2004, Pepper released "In With The Old". Recorded at 311's completely–analog Hive studios by Ron St. Germain, the album showcases a broader range of influences shared by the trio, exploring everything from heavy metal, '80s pop and more dub.

In Summer 2006 Pepper supported 311 along with The Wailers on their U.S. tour. In August 2006 Jagermeister announced that Pepper & Slightly Stoopid will headline the annual Jagermeister Musictour through December 2006.

The band released their fourth album (and major label debut) entitled "No Shame" on October 3, 2006. It features production from Nick Hexum of 311, Tony Kanal of No Doubt, and Sublime Producer Paul Leary. They have recorded a video for the first single "No Control".