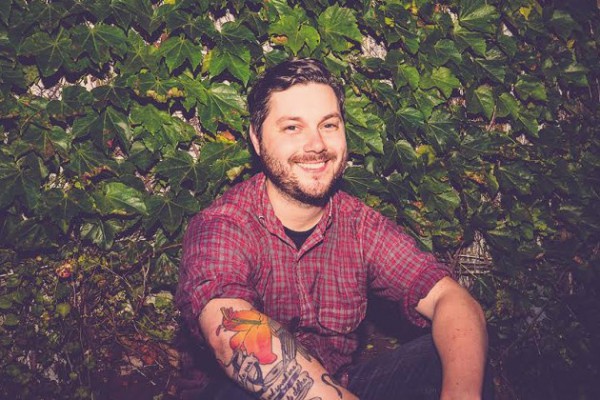 Ask New Jersey native PJ Bond about DIY ethics, the underground punk scene and toiling in relative obscurity for nearly ten years and you're likely to hear a thoughtful, forthright response that could fill a book. Or at least a chapter in a book that's overflowing with the hard–knock stories of similarly under–appreciated artists whose contributions have also been woefully ignored.

Once a member of the hard–touring indie band Outsmarting Simon (Triple Crown Records), Bond cut his teeth on the road, traveling in overcrowded vans and playing in hundreds of dive bars, art spaces, coffee houses, sweaty basements and just about anywhere with a stage and a P.A. system. Much to the chagrin of fans that reveled in the outfit's dynamic punk–influenced emo rock leanings, Outsmarting Simon opted for indefinite hiatus in 2007. PJ then jumped to the similarly minded Marigold, followed by a stints with Communipaw and The Color Fred.

There's no doubt that Bond has experienced his fair share of fresh starts and new beginnings. Life has evolved and so has his musical output. In 2008 he released a solo album, Fall, Tonight, and while he's still touring, now it's part of a nomadic adventure which requires him to relinquish his permanent residence – not to mention most of his possessions – and dedicate a year of his life to living on the road. Playing acoustic shows, bunking with friends, family and even strangers, PJ has been chronicling it all at www.yearofathousandroommates.com. His current outlook is decidedly less complicated, and in his own words, "I've dropped out of 'real life,' and am living a real life."

Still, it's never easy getting older, reflecting on past mistakes and coming to terms with the fact that despite an impressive back catalog, most people don't even know you exist. This brings us to Bond's latest full–length, You Didn't Know I Was Alphabetical, a charming yet unwaveringly honest record centered around departures, both real and metaphorical, and how our muddled histories can hinder personal growth. It's about Bond owning up to his transgressions and how they tie in with seemingly unobtainable dreams and questions about whether he's managed to create anything of worth. Even the album's title is a mildly self–deprecating reference to the fact that no one ever recognized that the songs on Bond's previous full–length were listed in alphabetical order.

Musically speaking, Bond's latest collection is a divergence as well. It's a decidedly organic, homespun affair that submerges itself in earnest Americana and folk–tinged music and tosses its 11 songs against a perfectly catchy and radiant pop backdrop. Sliding between rustic, uptempo alt– country rompers, melancholy acoustic offerings and infectious indie rockers, Alphabetical never misses a step or sounds insincere.

"You, Too" kicks off the proceedings with a buoyant guitar strum and a tenderly sung tale about embracing insecurities. Subtle strings join the chorus before handclaps inject a dose of energy and transform it into a rousing front porch singalong. "Stop Being Bad" follows, fleshing out Bond's reflective voice even more. Complete with wailing lap steel, a steady beat and a sound not that far removed from Whiskeytown's best material, the song eventually veers left at "Skin And Bones," a haunting tale about the helplessness of watching a lover waste away on drugs and despair.

You Didn't Know I Was Alphabetical continues to evolve over the course of its 35 minutes, but what these warm, empathetic stories essentially boil down to is what its like to be a kid in an adult's body. Similar to the great Joe Pernice, Bond has the unique ability to make even the darkest, most inwardly critical subject matter sound hopeful and sweet. There's something truly addictive about wrapping affliction and turmoil inside warm, comforting melodies. The fact is that underneath all Bond's uncertainty, there's a unflinching foundation of optimism. Ultimately, it's what keeps him grounded in reality while continuing to do what he does best, which is to write and perform amazingly heartfelt songs.

You Didn't Know I Was Alphabetical was recorded between January and June of 2009 in a number of NJ and PA locations using a few different computers and programs such as Protools and Cubase. DIY baby! It was mixed by PJ's brother, Brian Bond, and mastered by Rob Zajac. Black Numbers will be releasing the record on November 10, 2009 in both 12" and CD formats. There were 300 copies of the LP (100 white, 200 blue) pressed. Additionally, there is a short run (200) of hand–screened CDs with liner notes personally written by PJ. No two of these limited edition discs are alike.