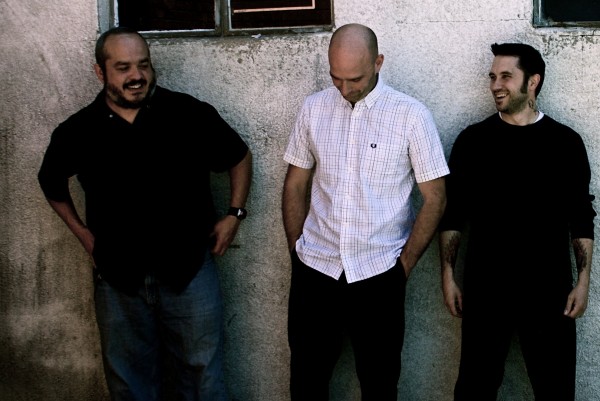 Why an instrumental band– Might as well be zydeco band doing Van Halen covers. Instrumental music is what this band loves & does best. It's the kind of music these men, known for their musicianship, excel at.

The band met each other through other musical projects and small towns. Doni (Hagfish, Only Crime, Armstrong) met Brandon after moving to Amarillo, Texas. They both shared a love of music and kung fu. Eventually Doni learned that Brandon was actually a stellar guitar player and introduced him to the band's prior material. Brandon quickly became a regular member of the band. Enter Omar....Doni, Scott and Brandon would get together in Dallas and rehearse at Omar's house. One day it just hit Doni like a brick that the band should have two guitarists. Omar picked the songs up quickly and the four of them began playing shows and shopping their demos for a label. Things happened over time, Brandon moved to Fayetteville, Arkansas (mistake), Scott got married, Brandon got divorced, Doni started playing in Only Crime and things slowed down for the band.

About a year later Doni started trying to put things back together. He got Bill Stevenson (Black Flag, Descendents, All, Only Crime) and his brother Zach (Hagfish, GWAR) to agree to play on the record.

Enter Dustin... Since Zach and Bill were just assisting with the recording Doni and Brandon still needed a drummer and word on the street was there was a player of Doni's caliber in town. Dustin fit the bill with his style & enthusiasm & just a few short weeks later Doni and the band was back and ready to go ninja everybody, including you.