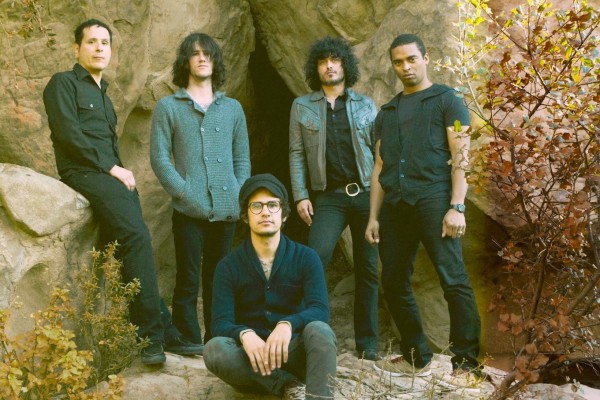 The roots of The Mars Volta are found in the band At the Drive–In. ATDI imploded on the verge of breakthrough, partly due to boredom, partly to musical differences. Then ATDI members Cedric Bixler–Zavala and Omar Rodríguez–López started flirting with an experimental, dub reggae–influenced side project called De Facto, which featured Bixler–Zavala on drums, Rodriguez–Lopez on bass, Isaiah "Ikey" Owens on keyboards, and Jeremy Michael Ward on vocals, loops and sound effects.

Due to creative differences and discomfort with mainstream success and drug abuse, Rodriguez–Lopez and Bixler–Zavala quit At the Drive–In in 2001. The remaining members of the band formed Sparta. During 2001 Eva Gardner joined the members of De Facto on bass, and they recorded two songs with drummer Blake Fleming and producer Alex Newport, which became the first demo by The Mars Volta. The lineup for their first public show at Chain Reaction in Anaheim, California was Rodriguez–Lopez, Bixler–Zavala, Owens, Gardner, Ward, and drummer Jon Theodore. This lineup recorded three more tracks with Alex Newport, which became the EP Tremulant, released in early 2001 by Gold Standard Laboratories.

After the demise of At the Drive–In, Rodriguez–Lopez and Bixler–Zavala found themselves once again starting from the ground up, touring and performing in smaller venues. In their early years The Mars Volta were characterized by chaotic live shows and very heavy drug use.