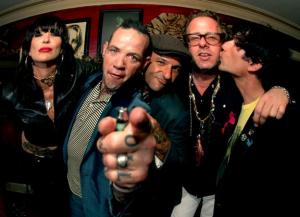 Punknews.org is excited to bring you the full-album stream of the upcoming Die Hunns release, You Rot Me. The band is fronted by US Bombs singer/former professional skateboarder Duane Peters, and offers a similar sound, though slightly slower and more rock-influenced. This is the band's newest release since 2004's Long Legs.
The album drops tomorrow, but you can listen to it in its entirety over at the Die Hunns Punknews Profile Page.
Don't forget, Volcom Entertainment has teamed up with Punknews.org to offer you a chance to win 1 of 13 copies of You Rot Me, 3 of which will be signed by Duane and include a Die Hunns t-shirt. Enter the contest here.