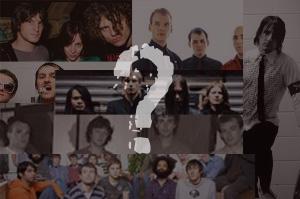 Billboard is reporting that on Friday V2 Records' "frontline" business was essentially shut down. The label's parent company Sheridan Square has undergone a restructuring to refocus on catalog releases and future digital distribution. Reportedly 35 members of V2 Records' staff, including president Andy Gershon, were let go. It's assumed that Keith Morris (of Black Flag / Circle Jerks) who worked in A&R at V2 was included in the cuts.
Sheridan Square in recent years has spent nearly $43 million acquiring indie labels V2 (in North America), Compendia and Artemis, distributor Musicrama, and select catalog releases from Tone-Cool Records, Triloca, Ropeadope Records and Vanguard Classical. The company will retain its catalog, most notably that of the White Stripes, but will not issue any new music from the duo or any of their other frontline acts. It should also be noted that the V2 in question is the US version of the label, which is no longer affiliated with the Virgin empire. The UK label is unaffected by this change.
V2 was the home to a number of acts that we cover, including Gang Of Four, the Blood Brothers, the Adored, Sugarcult, Burning Brides and the Icarus Line. The label recently made headlines by signing wildly popular punk act the Alkaline Trio. The future homes for all of these bands are uncertain at this time, but it's likely that they are all now free agents -- Billboard has confirmed as much for the label's star acts the White Stripes and Moby.