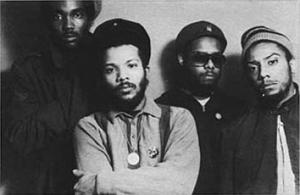 According to a recent interview with Late Night Wallflower, the long-awaited and delayed Bad Brains full length is on schedule for a Spring 2007 release on Megaforce Records.
Details about the record first surfaced in 2004 along with the fact that Beastie Boy Adam Yauch was producing the record. Yet, little concrete information about the record had come out except for one story in 2005 and one last year.
The record will be titled Build a Nation and promises 14 tracks from the band's most sigificant lineup. The band will likely not engage in a full supporting tour, but is promising isolated dates.
You can check out the interview here.