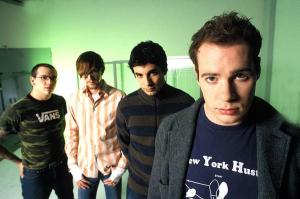 Matchbook Romance has called it a day. The band formed in 1997, and was brought to the attention of Epitaph records by this story in 2002. Under their original name, The Getaway, they soon joined the label and opened up the floor to suggest a new name.
The band explained:

Today is a sad day. Because it is on this day that we, the members of Matchbook Romance, have decided to part ways and go on an indefinite hiatus. This was not at an easy decision for us to come to, as it seems it's taken months for the words to even form on the tips of our tongues. Its a decision that we thought we would never have to make, but unfortunately, after 5 years its a decision that best suits our situations.
The band released Voices in 2006.