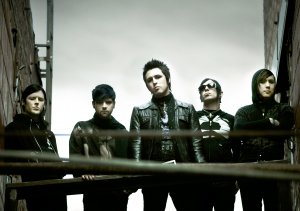 Orange County-based Eighteen Visions have called it a day. Former in 1996, the band released a number of records via Trustkill and also two via major label Epic Records.
The band's bassist made the announcement via myspace bulletin:

After several years of touring and quite a few album releases we have decided that it is time to go our seperate ways. We have been a band for a very long time and feel good about everything we were able to accomplish. At this point in our lives and our careers we feel its time to move on to something fresh and new. Whether it be music, touring or just being at home to live and enjoy life.

We will be playing our final two shows in April. One in San Diego and one in Orange County. Come rock with us one more time.
Though originally formed as a metal-influenced hardcore band, the group gradually shifted towards a more mainstream rock sound over the years. Their final album was 2006's Eighteen Visions.