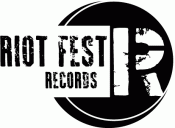 The people behind Riot Fest have launched a new label, the aptly named Riot Fest Records. To that end, the band has made three big signings in short time, including Naked Raygun, Bollweevils and Shot Baker.
The three bands all hail from Chicago with the former two reuniting for last year's Riot Fest. Although there were no future plans to continue after their reunion shows at Riot Fest 2006, both Naked Raygun and The Bollweevils, because of the reception they received prior to and after their 2006 performances, have collectively decided to continue and release new albums. Shot Baker is the youngest of the signed bands, having formed in 2003. They most recently released Shot Baker via Underground Communique.
Due out first is the DVD/CD documentary/live show featuring Naked Raygun's return to the stage, with many features besides the live performance. The Bollweevils will also be releasing a live album, their first in a decade. The last release for the year will be the new full length from Shot Baker.