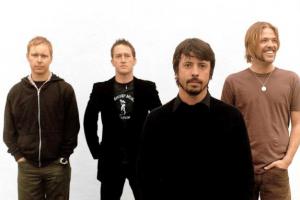 Foo Fighters have entered the studio with producer Gil Norton (Pixies) to begin work on their next album and follow up to 2005's In Your Honor.
Frontman Dave Grohl spoke to XFM Radio about the album, saying:

We've been in the studio for the past month and a half, and we've got about another month to go. We've been recording with our friend Gil Norton. He worked on our second record, he's a good guy and he makes amazing albums.

So we're making a really big powerful record, which I'm very excited about and I cannot wait to finish. I'm not saying I'm not having fun., I'm saying I can't wait to jump on stage and do this stuff, it's gonna be great.
The band is among those recruited for Al Gore's Live Earth festival.