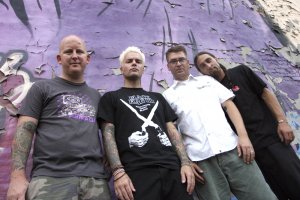 According to a recent MySpace bulletin, Good Riddance will be recording their final show on May 27th for a live record. The band said the following about the show:

THAT'S RIGHT!! Those of you who will be at The Catalyst May 27th for the LAST GOOD RIDDANCE SHOW will be part of a live recording!! The show will be recorded LIVE and released by FAT WRECK CHORDS at a later date TBA.
Also performing at the show will be New England's finest; Smoke or Fire and No Trigger.