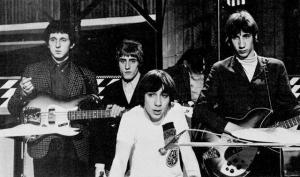 Foo Fighters, Flaming Lips, Pearl Jam, Tenacious D, and Incubus are among the artists set to play tribute to one of the greatest rock'n'roll bands of all time, The Who.
Set for July 17th on VH1, the tribute will include performances from all the bands as well as an exclusive set from The Who. Jeff Ament of Pearl Jam commented on the band:

From the first note, it was like, "Wow, this is f*cking incredible." In terms of that punk rock energy, they still had it, and the Clash had lost it. I made my way through the crowd and watched the show in the midst of 10,000 people. They won me back.
Wayne Coyne also spoke about the band:

In 1986, when we were waiting for "Here It Is" to come out, we'd be on this endless tour doing a medley of "Tommy" playing to these punk rock kids. They'd have no idea what we're playing and tell us to record them. Here we are and we're asked by VH1 to do a medley of "Tommy." It's like, "Yeah, we kinda did that back in 1986!" Hopefully it will be a lot better now.
You can find some more comments from performers via Billboard.