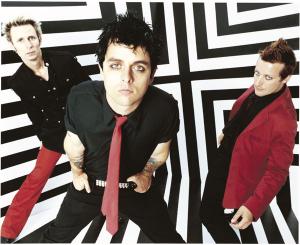 Green Day's recently announced vinyl reissues will soon encompass the band's entire catalogue. The band's first two albums, 39/Smooth, and Kerplunk are due out March 24, 2009 and will be followed by Dookie on April 18, 2009. The remaining albums will be released chronologically throughout 2009.
Insomniac is due out May 12, 2009. Nimrod and is due out June 16, 2009. Warning and is due out July 14, 2009. International Superhits and is due out August 11, 2009. Shenanigans and is due out September 15, 2009. American Idiot and is due out October 13, 2009. Bullet in a Bible and is due out November 10, 2009.
Finally, Reprise will also release a boxed set of Green Day singles culled from the band's entire career, including those from their alter egos Foxboro Hot Tubs and The Network, as well as B-sides, international tracks, and live tracks, on July 21, 2009.