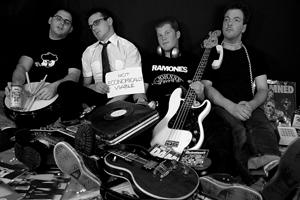 The Methadones, Pansy Division and Full of Fancy have been added to the 2009 Insubordination Fest.
The bands join a lineup which includes Banner Pilot, Boris The Sprinkler, Dead Mechanical, Dear Landlord, Deep Sleep, Dillinger Four, Kepi Ghoulie, Lemuria, Parasites, Resistors, Secretions, Short Attention, Squirtgun, Teen Idols, The Challenged, The Copyrights, The Dopamines, The Leftovers, The Max Levine Ensemble, The Steinways, The Unlovables and Toys That Kill.
Check out the full lineup and more details here. More bands are expected soon.