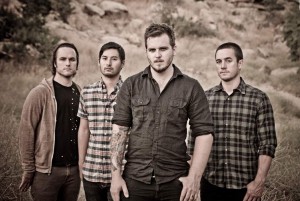 Thrice has announced a number of tidbits concerning their upcoming record, Beggars.
Firstly, the band has launched a full stream of the entire album on their MySpace page.
Secondly, in lieu of the recent (very) early leak, the band has bumped the physical release date to September 15 on Vagrant. The package will include a download card for five additional songs: two Beggars B-sides ("Answered" and "Red Telephone"); a new studio version of their take on the Beatles' "Helter Skelter"; and remixes of "All the World Is Mad" by Free the Robots and "Circles" by Textual. The record was originally slated for release in October, but the band also pushed up the digital release of the album to August 11.
Lastly, the band will head out on a headlining tour the day after their support stint for Brand New ends. They'll be joined by the Dear Hunter and Polar Bear Club.
| | | |
| --- | --- | --- |
| 11/15 | Pittsburgh, PA | Diesel |
| 11/16 | Grand Rapids, MI | The Intersection |
| 11/17 | Poplar Grove, IL | Chubby Rain-House of Tunes |
| 11/19 | Colorado Springs, CO | The Black Sheep |
| 11/20 | Salt Lake City, UT | In The Venue |