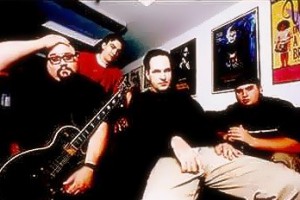 Los Angeles, CA's Jughead's Revenge will reunite to play shows for their 20th anniversary in early 2010, likely in March. Frontman Joe Dorethy commented on the reunion:

"We have been in rehearsal for a couple of weeks now, but we weren't going to announce anything until some shows were booked for March. Guess the cat's outta the bag. When everything comes together we'll post it all over here. Hope to see you in March."
Jughead's Revenge had been on an undetermined hiatus since 1999. Following their hiatus, a lawsuit with Archie comics (which has since been resolved) was filed, leaving the band to change their name to Jugg's Revenge. It is currently not known whether or not they have plans for a full-scale tour or to record new material. Last year, Nitro Records digitally reissued the band's material.