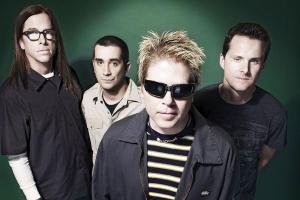 The Offspring fan site The Offspring Site recently conducted an interview with drummer Pete Parada who talked about joining the veteran OC punk band recently. He explained how it all fit:

After I had left my previous band, I took a few months to clear my head before looking for anything new, then all of a sudden I got called for quite a few high profile bands at the same time. I talked to a few but they didn't seem like a good fit for me, but as soon as I met with The Offspring, everything just felt right. We all got along right away, and after my last band I really needed something with no drama involved. It's been great to actually enjoy playing music again!
Parada has been a member of Face to Face, Saves The Day and performed with Jackson United and others. In the same interview, questions about the next Offspring album were asked to Parada, but he said that the band is "not ready to talk about it yet."
Check out the interview here.