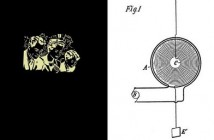 The latest cover in the MySpace and SPIN-curated tribute to Bad Religion has been posted. Switchfoot covered "Sorrow" from 2002's The Process Of Belief. Switchfoot previously tackled the song back in 2006. Interestingly, Switchfoot takes its origins from the Christian alt-rock scene and Bad Religion's Brett Gurewitz once explained to Punknews.org that "Sorrow" was deeply critical of the Christian view of god:

The devil said "Give me one example" and god said "Look at Job, he's a righteous man." The devil said that he could corrupt him like any man, and they made a wager. And that was god's way of rewarding the one righteous man on the planet. That was god turning his back on the one man who was good and righteous. That's not god, that's religion. That's an example of how detestable religion is. What is the lesson there?
As a bonus, we've included another cover of "Sorrow" from dutch punk outfit Travoltas.