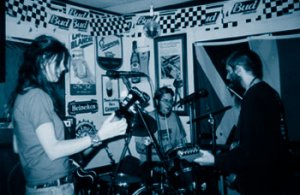 Seminal folk-punkers This Bike Is A Pipe Bomb have decided to call it a day. The band wrote to Punknews, stating,

The separation of our drummer, Teddy, has made it incredibly difficult to write, record, or perform at a level we were comfortable with. We are planning a few events on both the East and West Coasts to celebrate, but nothing is set in stone at this point. Ryan Modee and Terry Johnson still write and play together in their Chattanooga based band Zippers To Nowhere
Over their time as a band This Bike is a Pipe Bomb released a number of full-lengths, seven-inches and splits through a number of labels including Plan-it-X Records and No Idea Records. Despite having a strong anti-violence standpoint, their stickers were known to cause a few scares when placed on bikes. At the risk of editorializing, they'll be missed.