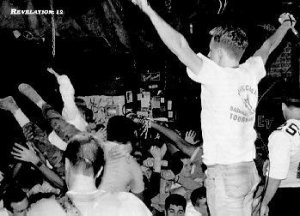 Gorilla Biscuits have been tapped to play the 2011 installation of the Black N Blue Bowl in New York City according to an announcement tonight on the Black N Blue Takeover radio show.
Other bands slated to play include Terror, Antidote, Absolution, Down to Nothing, Maximum Penalty, No Turning Back, Backtrack, Take Offense, Bottom Out, and a "special set" from Agnostic Front.
Formerly known as the Superbowl of Hardcore, the event is set to take place May 28 at Webster Hall. It'll be Gorilla Biscuits' first show in New York since a benefit show for CBGB in September 2006.