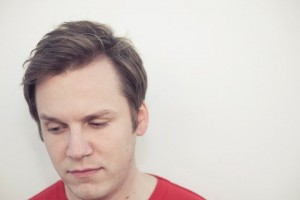 We're giving you a first look today at a special video from Mansions. The clip features an acoustic version of "Close That Door", the original of which is taken from the forthcoming Dig Up the Dead, due out April 5.
The act also has a handful of tour dates situated around appearances at SXSW.
Mansions - Close That Door from Billy Maddox II on Vimeo.
The acoustic video of "Close That Door" was filmed in the Bronson Caves in Griffith Park in LA. I was a huge fan of Batman growing up, especially the old 1960's TV show with Adam West. There is even a lyric in a song on our last record that references me wearing a Batman costume at a party. So when I heard that you could hike up to the caves where some of the Batman TV show was filmed, I was all over it. Lyrically the song has a lot to do with forgetting the past and starting over, so it was a suitably nostalgic place to perform, not to mention the great reverb. There was a some guy in the park that kept walking through our shot and muttering at us, basically being annoyed that we were there. He seemed harmless, but it turned out he called the park rangers to bust us for filming without a permit. Luckily we had just packed up our stuff right as the ranger arrived with flashing lights and sirens, so we escaped with just a warning.
| | | |
| --- | --- | --- |
| March 8th | Tempe, Az | The Fixx |
| March 10th | Denton, Tx | 35 Conferette |
| March 13th | Rosenberg, Tx | The Shed |
| March 16 | Maggie Mae's | The Corona Rooftop Stage / Balcony TV show |
| March 18 | TBA | day party show |
| March 19 | No Sleep / Atticus Black Day Party | Red 7 (set time 1pm) |
| March 22nd | San Antonio, Tx | White Rabbit |
| March 24th | Baton Rouge, La | Here Today, Gone Tomorrow |
| March 26th | Birmingham, AL | Spring St, Fire House |