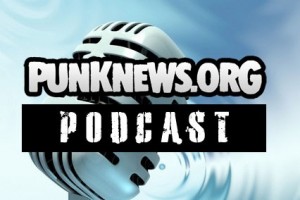 The sexism discussion continues on the Punknews Podcast this week, as Bryne Yancey, Adam White and Kira Wisniewski dissect David Comb's essay and offer commentary as well as a veiled preview of what's to come in terms of editorial content here on the 'Org. Plus, we talk about Against Me!, their new label, and what may or may not unjustly enrage the kids about it this time around. Plus, nuggets on Bomb The Music Industry!, Foo Fighters, Green Day, The Phenomenauts and more.
On top of that, we have music on the show from Emily Davis, The Anchorite Four and Archers of Loaf.
You can click Read More to stream and/or download the big show, or subscribe via RSS or iTunes. You can always send us your feedback in the comments section or via e-mail. Past shows are available right here.