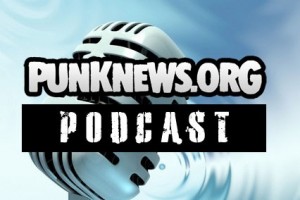 This week on the Punknews Podcast host Adam White is joined by Chris Moran and Bryne Yancey for a chat about recent stories involving Hot Water Music, Alkaline Trio, Punkreas, H2O, Public Image Ltd and many more. What was the Org crew more excited about? A new Hot Water Music album or Michael Fucking Rapaport? Tune in and find out!
On top of that, we have the music on the show from two Toronto bands, Junior Battles and Bathurst.
You can click Read More to stream and/or download the big show, or subscribe via RSS or iTunes. You can always send us your feedback in the comments section or via e-mail. Past shows are available right here.