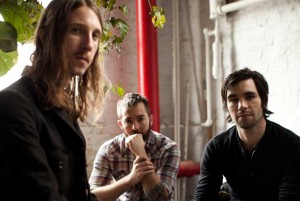 Russian Circles has posted the first song from their upcoming full-length. The record is titled Empros and is due out October 25th, 2011 via Sargent House; once out, it'll follow up 2009's Geneva. In the release, the band promises it to be their heaviest album to date.
Find "Mladek" via Rolling Stone.
Russian Circles will be touring Australia and New Zealand later this year in support of the new album. Check out the cover art and track listing below.