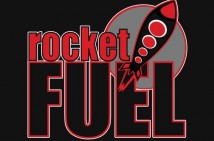 The Rocket Fuel Podcast has released a special Fest 10 edition episode. In the podcast listeners can hear new tracks from Samiam, Nothington, Polar Bear Club and the premiere of a new track from Good Luck. The song is titled "Impossible" and comes from their upcoming record Without Hesitation.
Also in the episode, Fest organizer Tony Weinbender lets it slip that the "mystery band" playing at the Double Down on Friday is not a band that has played Fest before. Listeners who can guess the mystery band will receive a "mystery prize pack".
You can listen to the episode here.