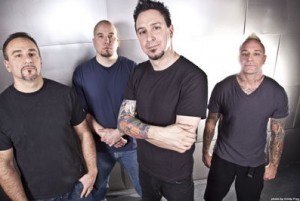 New York hardcore mainstays Sick Of It All have posted another re-recorded track from their forthcoming release, Nonstop. The band is celebrating their 25th anniversary with the collection of re-recorded favorites due out November 1st, 2011. The 20-song album will span their career and features new versions of each song recorded at Antfarm Studios with Tue Madsen.
The original version of "Us vs. Them" is from 1997's Built to Last released on East/West/Warner Music Group on CD and Equal Vision Records on vinyl.
Check out the song here.