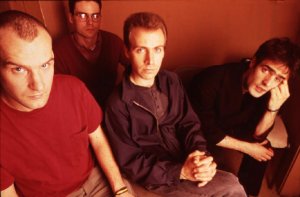 According to The New York Times, semi-defunct punk band Fugazi will be releasing tracks of their 800 live shows online, with the first batch of 130 going up next Thursday, December 1st. Vocalist/guitarist Ian MacKaye explained:

"I'd say it was for posterity, but to what end, we had no idea. As with a lot of collections, once we had a couple hundred tapes, we just continued to amass them. Why stop? We'd already gotten this far."
In addition to the recordings, fliers, tickets and photographs, meticulously collected and cataloged will be included. The band is encouraging fans to submit additional ephemera and to help fill in gaps of unrecorded shows.
Although Fugazi have never officially disbanded, they have been on an indefinite hiatus since the 2001 release of their most recent studio album The Argument.