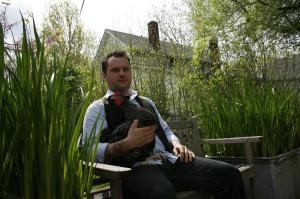 Matt Pryor of The Get Up Kids, New Amsterdams and The Terrible Twos has released a song from his upcoming solo album, May Day due out on January 24th, 2012. It's Matt's second solo album with Confidence Man having been previously released in 2008.
Notably, this album was the first of Pryor's releases funded through the increasingly popular Kickstarter. The campaign was quite successful and reached the intended goal in a matter of days, and finished with contributions almost two and a half times the target. Along with funding the record, Matt had funders involved with choosing the album's artwork.
Check out the song here.