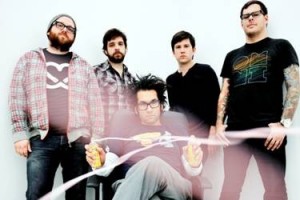 Motion City Soundtrack have posted a stream of their cover of 'Here Comes the Sun' by The Beatles on their Tumblr page.
The track is Motion City Soundtrack's contribution to Minnesota Beatle Project Vol. 3, a benefit compilation to raise funds for Vega Productions. The aforementioned is a non-profit organisation which seeks to provide support for music and art programs in Minnesota's education system. Find out more about them here.
Motion City Soundtrack released My Dinosaur Life in 2010.