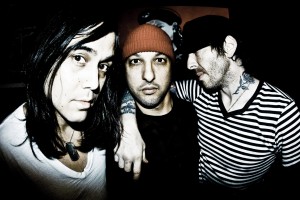 Bay Area band One Man Army have recently reunited and confirmed that they have begun writing and recording a new full-length album. The group previously announced that they were recording four new songs for re-releases of their 2000 album Last Word Spoken and 1998's Dead End Stories via Adeline Records. In an update on their facebook page, the band states:

"The songs are done and will be available early 2012 via our friends at Adeline Records. Writing has begun for a new One Man Army full-length that will also be released in 2012. We have a bunch of stuff in the works for 2012 and will be updating here frequently. Thanks to everyone for all the kind words!!!!!!"
The album will be One Man Army's first set of new material since Rumors & Headlines in 2002, which was released by BYO Records.