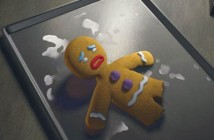 Did you wake up this morning and ask yourself, "Gee, I really am quite curious about what Ryan McHale (Night Birds), Scott Vogel (Terror), Todd Friend (H2O), and Nick Johnson (Banner Pilot) favorite releases of 2011 are." We've got your back.
Click Read More to find out just that.
Ryan McHale - Night Birds (drummer)
Sick shit in 2k11
Getting shitfaced in Finsbury park, London.- The Sex Pistols played their last show there, and it was filled with sketchy Turkish junkies. One of them saw my wiener when I was pissing. Daniel from Red Dons was our guide, he lives on the same street that The Equals are from, and the same area that The Kinks grew up in. We hopped a fence to get in.
Last Days Here- The Bobby Liebling documentary. He is the main dude from Pentagram. See it, it's insane.
Playing with Ex Humans and King Louie's missing monuments, and using John Bonham's old snare drum.-Tony from the great band Pretty Quick lent me out his snare drum for this show, he got it from John Bonham's old tour manager. It was a Ludwig Supraphonic, and the best snare I've ever played. Tony was on a couple GG Allin recordings, and one of my favorite drummers to date. I came out of a blackout that night, jacked as fuck, at some crazy night club on top of a water bed. Weird.
Heavy Cream- One of my favorite new bands. They are from Nashville, and play awesome catchy punk shit. I'm always working whenever they play NYC, damn!
Big Eyes-Hard Life- Great record, our homies. I love CJ.
The fact that the world might end soon.
NATUR getting signed to Earache.- Seriously some of the best people, one of the best bands. I have never been more stoked to hear a bands songs on wax before in my life.
The Best Show On Earth- The power pop episode. The bible sized book written entirely about the song Shake Some Action by Flamin' Groovies. Power pop mountain.LOL!
Smoking weed with Mike Hunchback in Amsterdam. A few hours after we landed in Amsterdam, me and Mike found weed. It was really cool watching all these huge blonde people zoom by on weird dutch bikes when you are stoned as hell. We were so jet lagged, it was glorious.
New Beavis and Butthead- The new episodes have me peeing myself every time. Actually if I didn't already start writing this list, I would put this as number one.
Scott Vogel - Terror (vocals)
Hot Water Music - The Fire, The Steel, The Tread / Adds Up To Nothing
Reks - R.E.K.S.
Trapped Under Ice - Big Kiss Goodnight
Backtrack - Darker Half
Coldplay - Mylo Xyloto
Freddie Gibbs - Cold Day in Hell
Take Offense - Tables Will Turn
Ringworm - Scars
Rival Schools - Pedals
Naysayer - Laid to Rest
Todd Friend - H20 (drummer)
In no particular order:
Foo Fighters-Wasting Light
Social Distortion- Hard Times and Nursery Rhymes
Face to Face- Laugh Now Laugh Later
Title Fight- Shed
The Cars- Move Like This
Agnostic Front- My Life My Way
Gorillaz- The Fall
The Sounds- Something to Die For
The Beastie Boys- Hot Sauce Committee Part 2
Dead Milkmen- The King In Yellow
Nick Johnson - Banner Pilot (Vocals/Guitar)
Fucked Up - David Comes to Life
The Copyrights - North Sentinel Island
Dead to Me - Moscow Penny Ante
Against Me! - Total Clarity/Live at Fest 11
Nothington - Borrowed Time
We Were Promised Jetpacks - In the Pit of the Stomach
Cobra Skulls - Agitations
Elway - Delusions
Tenement - Napalm Dream
Frank Turner - England Keep My Bones
7"s
Teenage Bottlerocket - Mutilate Me
Hot Water Music - The Fire, The Steel, The Tread / Adds Up To Nothing
What I'm stoked for in 2012…
Against Me!
Teenage Bottlerocket
Off With Their Heads
Propagandhi
Dear Landlord
The Dopamines
Iron Chic
Murder by Death