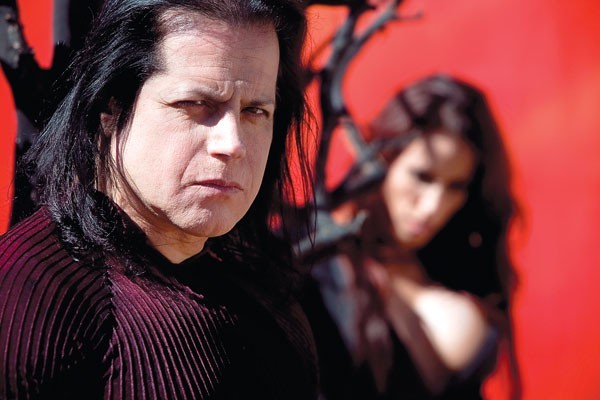 Glenn Danzig has posted a stream of his cover of "Devil's Angels," a song originally by Davie Allan & The Arrows and featured in the eponymous 60s-era biker film starring John Cassavetes. The song is part of an upcoming collection of covers to be performed by the The Misfits, Samhain and Danzig vocalist. He explained the cover:

I've wanted to record this song since 1979 and this is exactly the same arrangement I had for it back then, so it pretty much sounds like that late '70s style of mine. I'm really happy with the way it turned out; it actually came out much better than I had hoped it would. We're going to be playing it live on these upcoming shows.
Find Glenn's cover on his official website. The covers album itself is set to include songs by Elvis Presley, Black Sabbaath along with "some old biker-movie theme songs" like "Devil's Angels."
He will soon be appearing on another run of his Legacy tours, where he will perform music from his entire 35 year career in punk, metal and goth music.