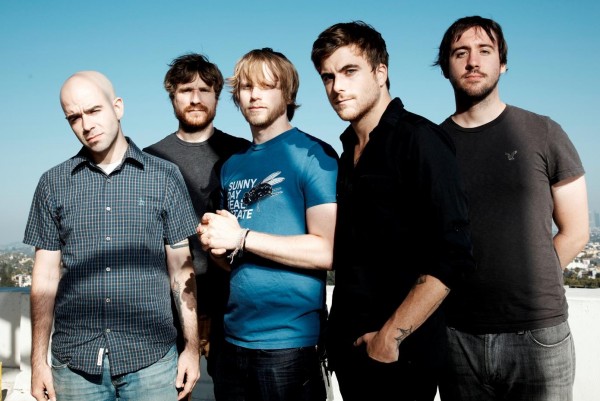 Circa Survive made some, er, waves recently when they announced plans to self-release their new album Violent Waves on August 28, 2012, after releasing two albums through Equal Vision Records - 2005's Juturna and 2007's On Letting Go - as well as one major label release with 2010's Blue Sky Noise . A recent Billboard article outlines the band's plan of attack, which includes a flat-rate price for the album of five dollars, slightly different from the more common sliding scale or pay-what-you-want methods used by Radiohead, Quote Unquote Records and others. Circa actually credit comedian Louis C.K. as inspiration for the move, who reportedly made over $1 million in ten days of sales of his recent special at that same five-dollar price point. The band's manager, Nick Stern, had this to say via the piece:

"Circa really wanted to be in complete control of every aspect of the release and build their own platform for distribution. We're not aiming to be cheap, we're just aiming to be smart … You don't need a label to get a record exposed any more, you just need a good record and a team that knows how to get it to the right people in the right way. If we win this bet, we'll win big. If we lose the bet, then the worst case is the band owns their own record, is in no long term contracts with anyone, and their fans will know that we tried to do something in a completely honest way."
The rest of the article can be read here. Circa will kick off a tour in support of Violent Waves on September 13 with support from Touchè Amorè, O'Brother and Balance and Composure.