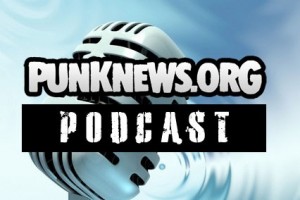 This week on the Punknews Podcast with Adam White, Chris Moran and John Gentile it's conflict and controversy all around. We discuss the Cro-Mags stabbing incident, the cancellation of The Briggs' German show due to Joey's association with Scientology, and Frank Turner's provocation of a legion of Nicki Minaj fanatics.
…all this and music from The Doctrines, The Garden and Speedy Ortiz.
You can click Read More to stream and/or download the show, or subscribe via RSS or iTunes. You can always send us your feedback in the comments section or via e-mail.
Punknews Podcast for the week for July 10, 2012