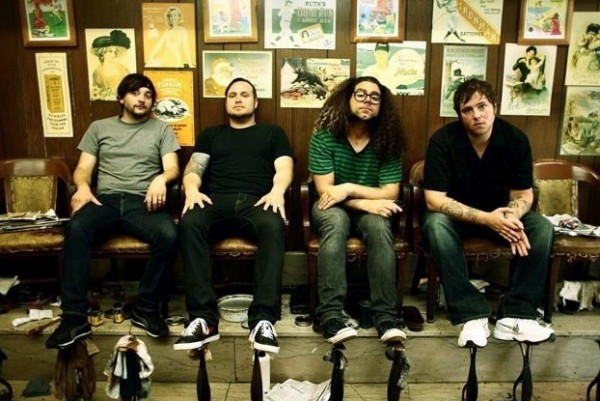 A busy few weeks for Coheed and Cambria as the band had two big announcements recently. First, the band's tie-in comic book Amory Wars has been optioned by producer Stephen Levinson and actor Mark Wahlberg who both co-produce Boardwalk Empire for HBO. The saga is published by Boom! Studios and is described as "an epic fantasy set in a futuristic alternate universe. The series chronicles the rise of superhuman dictator Wilhelm Ryan, and the one family that could hold the key to liberating the world from his tyrannical reign."
The band has also announced plans to release a new double album. Plans are also underway to use the Kickstarter-like site Pledge Music to create a variety of exclusives to accompany the album. The album will be their sixth and the follow up to Year of the Black Rainbow. The intervening years saw a variety of challenges to the band's lineup including the amicable departure of drummer Chris Pennie and the slightly more - let's say forced - departure of bassist, Mic Todd who was arrested for robbing a pharmacy.
Update: To clarify, it's not a double album but a 2LP album.