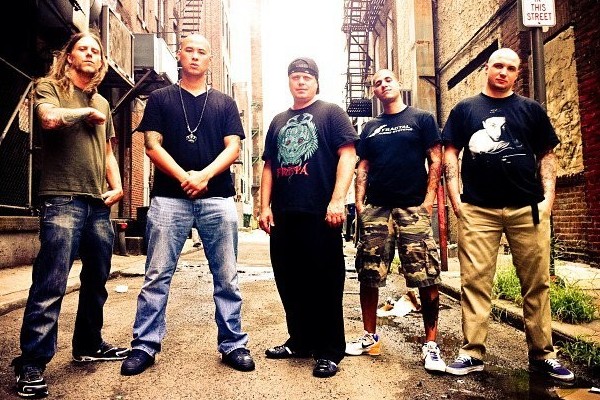 Vehement Serenade, a new "supergroup" featuring Karl Buechner of (Earth Crisis, Freya), Mike Couls (Skarhead, Cro-Mags, Agents of Man), Jamin Hunt (Sworn Enemy, Hatework), Eddie Ortiez (Sub-Zero, Cattle Press, Candiria) and Pauly Antignani (Sworn Enemy), have posted some new material.
The tracks were recorded and produced by Joey Z of Life Of Agony at Method of Groove studios in Brooklyn, NY. The band plans to spend the rest of the year appearing at limited engagements including East Coast Tsunami Fest on September 29th and will be fnishing their debut full length this fall for a spring release.
Check out the songs here..