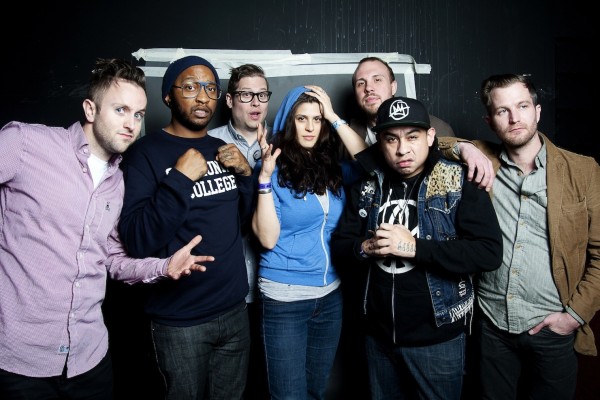 Hip hop collective Doomtree will be releasing a documentary just before the end of the year. The DVD is titled Team, The Best Team and is due out December 11, 2012. The 70-minute film will be part of a two disc set and the collective explained it this way:

A look at what happens before and after the show--in the van, backstage, and back home. Seven friends, partners, and musicians share their biggest year--the year of No Kings--with all the attendant thrills, scares, punch lines, rap snacks, losses, laughter, and regular unleaded. Members have babies, bad kidneys, good shows, bad days, broken fingers, and a long history together, living a life of high hopes and long odds.
The group features P.O.S., Dessa, Sims, Cecil Otter, Lazerbeak, Mike Mictlan, and Paper Tiger. In the last year, the entire group released No Kings . One member - P.O.S. - just released We Don't Even Live Here this week.