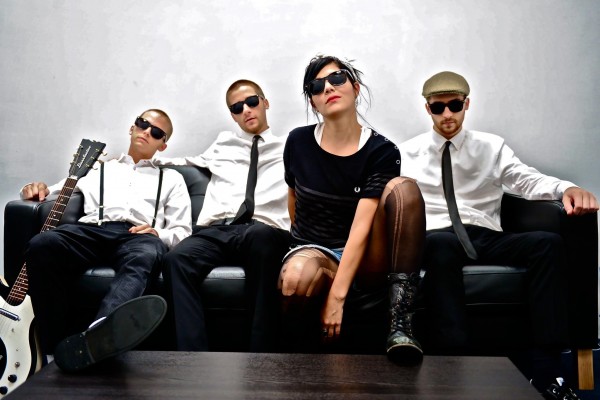 New Hellcat Records act The Interrupters recently unveiled a song from their upcoming debut for the Epitaph-imprint. You can check out the song "Liberty" by clicking below.
The Los Angeles based four piece are currently preparing an 11 song self-titled debut for Hellcat which will see release in 2013. It features Rancid's Tim Armstrong on the song "My Family." This group also backed Armstrong on a recent cover of The Specials' "Concrete Jungle" which will appear in December as part of the new Tim Timebomb release. You can stream that one below as well.
The Interrupters are fronted by singer-songwriter Aimee Allen and features brothers Kevin, Justin and Jesse Bivona. Allen has had a past solo career, and writing credits on a number of songs (including some lyrics on Unwritten Law's Here's to the Mourning album). She's also notable in certain circles for penning the "Ron Paul Revolution Theme Song" in 2008 and performing at several events for the presidential hopeful at the time.