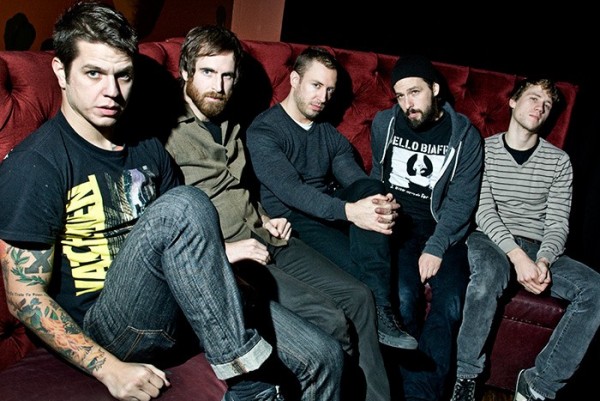 Dillinger Escape Plan have signed to Sumerian Records, home to Punknews favorites like Asking Alexandria and I See Stars. The band will move their imprint Party Smasher Inc. from Season of Mist, who helped release 2010's Option Paralysis, to their new digs. A brief video clip announcing the signing can be seen by clicking below.
The band are recording the album with producer Steve Evetts (Lifetime, Every Time I Die, Poison The Well), with guitarist Ben Weinman. The Dillinger Escape Plan talk of a "very punk, hardcore" influenced album describing the material as:

Very punk-, very hardcore-influenced. Maybe it's all the amazing bands reuniting from my youth that is inspiring this. Billy [Rymer, drums] and I have just been listening to old hardcore records blasting through my house and then going down to the dungeon and just bashing. Greg [Puciato, vocals] also seems to be in a very dark place lyrically. I think it's going to be pretty creepy. If these songs don't put some holes in the wall, I don't know what will.