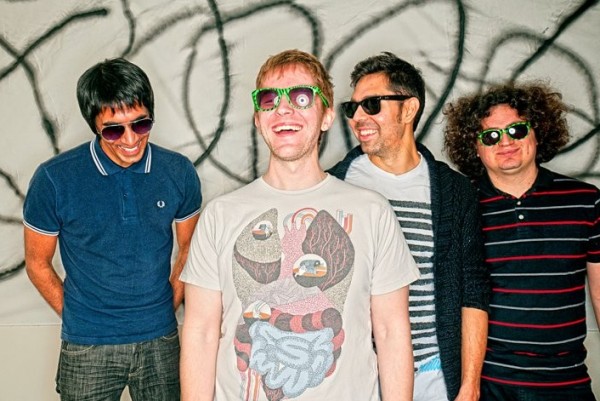 Saves the Day are planning their eighth studio recording and are raising funds through the Kickstarter-esque vehicle of Pledge Music.
The band states:

Saves The Day is making a new album and we want you to be involved. You guys have always been the driving force for us to make music. It's your spirit that we drink in and turn into songs. You are our blood. […]

So we're trying a new thing. It's always been about us - you and the band. Now, we're making this album ourselves and we're inviting you in on the process. We want you in at the start.

The way it works: you make a pledge and we do something cool. We've got T-shirts and downloads and all the standards but we're really excited about some of the other ideas we have. Our goal was to come up with pledges that were unique and meaningful.
You can see all the details here. Any pledge will get you an instant download of the new demo track "Ain't No Kind of Love". Of note, the band is donating 5% of any money raised after the goal is reached to Occupy Sandy.The band last released 2011's Daybreak and recently posted their Misfits cover of "Skulls."
Other bands that have used Pledge Music include Gang of Four, Ben Folds Five and Coheed and Cambria. Do you have experience with Pledge Music? Do you think it's better or just a more music niche-related version of Kickstarter? Are you pledging for this project? What project would you pledge for?