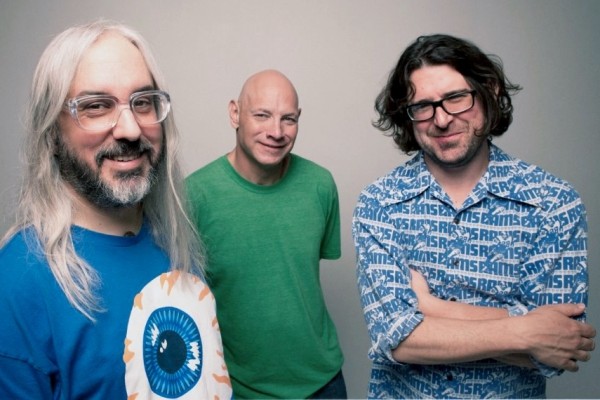 Over the weekend, Dinosaur Jr. celebrated the 25th anniversary of their classic album You're Living All Over Me with a show at New York City's Terminal 5, where the band performed the album in its entirety, along with a selection of covers and other originals from their long career. Throughout the evening, they were joined by many guests, including Lee Ranaldo of Sonic Youth, Johnny Marr, Kurt Vile, Frank Black (who performed Pixies' "Tame" with the band), and several more.
Video has surfaced of a few songs from the set. Brooklyn Vegan also has lots of pictures from the show; you can check those out here.
Dinosaur Jr. released I Bet On Sky earlier this year.