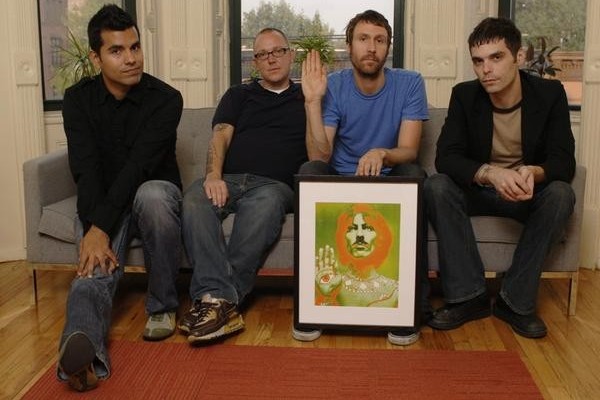 Texas Is The Reason have premiered a previously unreleased song titled "When Rock 'N' Roll Was Just a Baby" over at Rolling Stone. The track, the last the band wrote before breaking up in 1997 and one of two recorded with producer J. Robbins this year, will be a part of Do You Know Who You Are?: The Complete Collection, a new retrospective of their only full-length due out February 12, 2013 via Revelation Records. Guitarist Norman Brannon spoke to RS about the song:

It was kind of like a Brian Eno 'oblique strategies' thing, where the challenge was to write a pop song that didn't actually have a chorus. We were right on the verge of finally signing with Capitol after a years-long bidding war at that point, and I think we were having a reactionary moment. It was like, 'We won't go quietly!' But I remember Gary Gersh, who was the president of Capitol at the time, told me it it was one of the best songs we've ever written, and that was really one of the first moments where I ever thought our band could actually work beyond the indie-rock world – when the guy who signed Nirvana loved a song without a chorus.
Listen to the song and read the article here and the track listing below. TITR will be performing at the final Rev25 celebration in Chicago early next month, as well as seven other shows later in the year.
Johnny On The Spot
The Magic Bullet Theory
Nickel Wound
There's No Way I Can Talk Myself Out Of This One Tonight (The Drinking Song)
Something To Forget (Version II)
Do You Know Who You Are?
Back And To The Left
The Day's Refrain
A Jack With One Eye
Every Little Girl's Dream *
When Rock 'N' Roll Was Just A Baby *
Blue Boy
Something To Forget (Version I)
If It's Here When We Get Back It's Ours
Dressing Cold
Antique