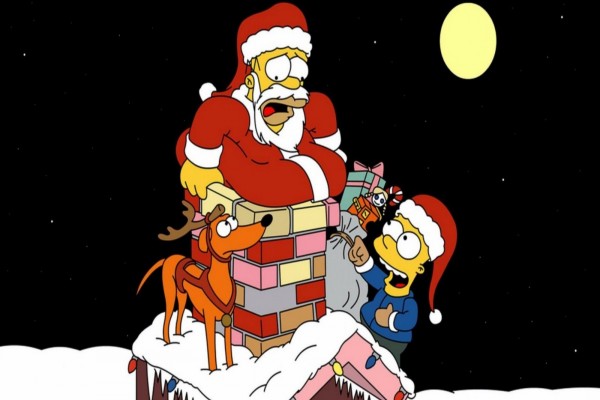 It's Friday, y'all! If you're thinking, "I wish Punknews would let the reader's make a Best of 2012 list", you're in luck, because we do! Every year we compile a list determined by the ratings you give the reviewed albums on the site. So if you haven't rated anything yet this year, you should probably do that right after you take a look at the favorites albums of 2012 from Steve Brooks and Andrew Elstner of Torche, Tobias Jeg of Red Scare, and Tom May of The Menzingers. Have a good weekend and we'll bring you more next week.
Steve Brooks (Torche)
Best Albums of 2012

Bob Mould - Silver Age: A new classic from Bob. So good!
Van Halen -A Different Kind of Truth: They heard I missed them, they're back! The record they needed to make to get our attention again. Thank you!
Om -Advaitic Songs: Om puts me in a trance every time. Brilliant!
Swans - The Seer: The most powerful and heaviest band in the world. Nothing comes close. Enough said.
High on Fire - De Vermis Mysteriis: They fucking nailed it. It's a toss up between this and "Surrounded by Thieves" for my favorite HOF release. Just like the year "SBT" was released, I can't stop listening to this new one.
Andrew Elstner (Torche)
Best Albums of 2012

Big Business - Battlefields 7" : Love the band, love the dudes, love this single as well as the cover of Siouxsie and the Banshees, "Into the Light."
Tilts - Self titled: Man, you heard these guys? This shit rules! I heard one of these dudes is in Torche.
Com Truise - In Decay: As a child born in the 70's, raised in the 80's, I go in big for the 80's new wave/retro-futurist stuff when it's done on this almost fetishist scale. No nausea inducing, ultra-compressed house beats, no dance club tendencies, just a bunch of Roland Jupiter 4's blazing a path of glory in the land of Naked Eyes, Human League, Ultravox and Tangerine Dream.
High On Fire - De Vermis Mysteriis: Brutal rhythm section, punishing but memorable riffs, dark/fantastical lyrical content. It's everything I love about metal. I feel like I'm 13 again listening to this record.
Van Halen - Different Kind of Truth: This is how a band of living legends is supposed to sound. Disagree? Listen to that fucking Chickenfoot album again and tell me it's good.
Tobias Jeg (Red Scare Industries)
Favorite 2012 albums (not on Red Scare). Also known as, "Holy shit, are music dorks STILL raving about Fiona Fucking Apple?!?" or "I tried liking Japandroids, Frank Ocean, and Cloud Nothings, but it just didn't happen."

Classics Of Love "S/T" (Asian Man)
White Lung "Sorry" (Deranged)
Teenage Bottlerocket "Freak Out!" (Fat Wreck Chords)
The Menzingers "On The Impossible Past" (Epitaph)
Jimmy Cliff "Rebirth" (Sunpower / Trojan)

Favorite 2012 live shows:

Propagandhi, Off With Their Heads, The Menzingers at Triple Rock in Minneapolis, MN
Riot Fest Toronto (HWM, NOFX, TLA, 'Dents, etc.) at "Historic" Fort York in Toronto, ON
Alkaline Trio, Brendan Kelly at Empty Bottle in Chicago, IL
The Sidekicks at The Atlantic in Gainesville, FL
(TIE) Bruce Springsteen and the E Street Band at Wrigley Field in Chicago, IL

Favorite 2012 films*

Argo
Bully
The Queen of Versailles
Looper
Ai Weiwei: Never Sorry
The House I Live In
Beasts of the Southern Wild
Lincoln
Searching for Sugar Man
The Cabin in the Woods

*I still haven't seen The Hobbit, The Raid, Chasing Ice, or Cloud Atlas.
Tom May (Menzingers)
This is my top 12 of '12, in no particular order:

Title Fight - Floral Green: I couldn't wait for the release of this record. The release of "Head in the Ceiling Fan" before the record came out left my head spinning. I must have listened to that track thirty times in two days. The record itself spins and stitches an emotionally and musically cohesive all purpose covering to shelter oneself from the monotonous yet often stressful and harsh experience. That goes without taking into account how perfectly it was recorded. Best served without distraction through a pair of your favorite headphones. Fuck what a fucking record. Listen to "Head in the Ceiling Fan" when everyone stops talking for a couple of minutes on a long car ride and just seem to be thinking and looking out the windows.
The Sidekicks - Awkward Breeds: Down 71 these harmonious heroes doth tread in an exodus from the cacophonous Cleveland cold shore to the euphonious euphoric fields of Columbus. Their most recent battle against the scourge of mediocre and artless music was an absolute victory. These brutes bleed melody and eat rhythm. Listen to "Grace." Right now. Really, I'm not kidding.
Cheap Girls - Big Orange: A fantastic record. It's not very often a three piece can have such a locked in and unique sound. This is mood music. It's mood music for the majority of the emotional spectrum. The way this record flows along to a constant pace is perfect. The pace is somewhat upbeat in its own way. This is contrasted, or as I'd like to think 'complemented,' by a pervasive and healthy sadness to the lyrics. It's more of a comfortable sadness that ones feels after riding the train home buzzed after a fantastic date, or sitting on a bench on a beautiful day. But you know, still maintaining a level of bad-assery of course (THEM CHOPS!). Listen to "Cored To Empty" in the car alone.
The Front Bottoms – S/T: This record came out in 2011 where it matters. However this gem wasn't released in Europe until 2012. We toured with them in Europe this year and it was one of the highlights of my life. This fucking record is fucking perfect fucking music fuck you. Not one song has a boring formulaic set of melodies, rather the melodies develop themselves on a winding and cohesive path as if they were maturing. The driving, dancey, and articulate drumming compliments the urgent, profound, and even kind of snotty vocals. It's perfect. The lyrics paint the pictures that have been hanging on the walls of the bedrooms, kitchens, and basements that we've become ourselves in over the last several years. The production is unique and delicious to the ears. God I love this record. Listen to "Maps" in your headphones while walking home from the bar.
The Holy Mess – Cande Ru Las Degas: The Holy Mess's first LP for Red Scare Industries is as catchy and poignant as all of their previous releases and then some. It is darker and heavier than their previous efforts, which makes the emotional and thought provoking lyrics hit even closer to home. Sadly one half of the vocal team, Rob Malloy, left the band shortly after releasing this. What a hell of a send off. The rhythm section falls right into the pocket and the guitars cut and carry like Ed Gein on a meth binge. I can't wait to hear what comes next with their new singer/axe man Jeff Riddle. Listen to "Half That and Dublin" at a barbecue with your friends on Sunday Funday. Then listen to "Asleep in a Room Full of Dog Shit" when everyone leaves and you're half in the bag.
Luther – Let's Get You Somewhere Else: A new addition to the Philly scene, these boys have brought their take on indie/rock/punk to a higher level with "Let's Get You Somewhere Else." It's probably the record that has been stuck in my head more than any other this year. Their chord choices and accompanying melodies are unique and contagious. The vocal delivery somehow manages to be reflective, observant, complacent, non-complacent, urgent, and as sweet as the chops that carry them through. The driving drums and bass frame the entire thing into the incredible collection that it is. Listen to the entire record.
Regina Spektor - What We Saw from the Cheap Seats: Regina Spektor is my favorite song writer alive today. What started out as a few songs on a mix from a friend has turned into a several year long obsession. This was the album of 2013 I was anticipating the most. As with all of her albums, this one took a good amount of time to grow on me. Now that it has, it won't be going anywhere. Listen to "Ballad of a Politician" while reading the lyrics. Then get high and listen to "No Me Quitte Pas."
Bouncing Souls - Comet: This was the soundtrack to the greatest summer of my life as of yet. Everything that got me into The Bouncing Souls, and subsequently punk rock, is on this record to bathe your hearts and ears in. Far from contrived and not formulaic, this record if put together perfectly. From the urgency and self sufficiency inspired from the anti-authoritative "Static" to the heart touching and relatable reflective "Coin Toss Girl" this record has me every time. Listen to "Coin Toss Girl," with your friends, unless of course your wounds bleed blue.
Baroness - Yellow and Green: This is the first album that I have heard by this band. I now love them. It's recorded in such a fascinating way. I'm not used to listening to music in this style be it metal or whatever the fuck. But that is the thing, it's not metal. It has such a morose vibration to it yet the melodies are infectious. I find myself humming their guitar parts as frequently as their vocal melodies. Oh, and it's a double album. Fantastic. Listen to "March to the Sea" while thinking of an old friend who went that route.
The Gaslight Anthem – Handwritten: When I listen to The Gaslight Anthem I feel things and remember times that I'm unable to do on command. It's getting close to the holidays and we've been off tour for a bit so I've been incredibly fortunate to spend a lot of time with the friends and family that I love. Listening to "Handwritten" is one of the closest things I've felt to sitting around with my siblings and friends while drinking and talking shit. It's an incredible record. Listen to the entire record at a lower volume in the background of someone's parent's kitchen while you all sit around and try to figure out how in the world you all made it this far.
Propaghandi - Failed States: Propaghandi have come back again to show exactly just how unfuckwithable they are. They've absolutely killed it with their arrangement, their lyrics, their incredible playing and their sheer intensity. One of my favorite parts of coming upon a new Propaghandi record is the education and exposure to perspective that inevitably comes along with it. Listen to "Devil's Creek" while crying because you suck at playing..
Hot Water Music - Exister: As you can probably tell from listening to my band, I adore this band. I was a little late to the party. They had already broken up when I got into them. The news of them putting out a new record made an amazing day. They have returned with a record overflowing with everything that attracted me to them in the first place, and so much more. Listen to "Drag My Body" when you're done listening to "Grace" by The Sidekicks.