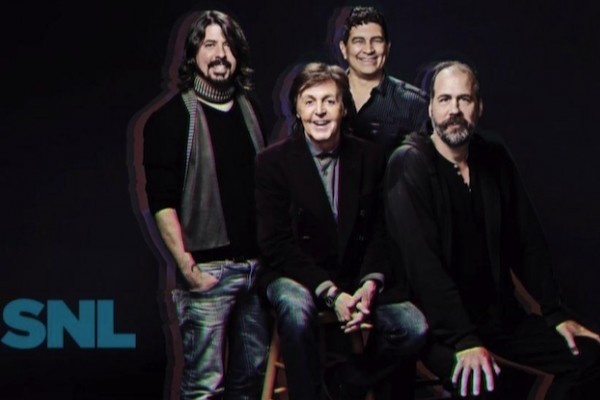 Though she didn't have anything to do with the music of Nirvana and has no legal rights to the likeness, Courtney Love - the wife of late singer Kurt Cobain - has vociferously attacked anything she feels does a disservice to the band or its legacy; from a Muppets parody to Guitar Hero games and in particular has reserved a particular brand of vitroil for Kurt's former bandmates.
Now, with those bandmates - Krist Novoselic, Pat Smear and Dave Grohl - collaborating with legendary songwriter Paul McCartney of The Beatles, Courtney has again lashed out. After the December 12th charity concert to raise money for New Yorkers affected by Hurricane Sandy, Love harshly dismissed the performance on her Facebook saying:

There it was. It was bad. Paul better get earmuffs for the bass playing is all, [Krist] is n ot exactly known for [his] brilliance. The only person that would be [in Nirvana with] Kurt as of [his suicide] was and would still be was [second guitarist and former Germs member ] Pat [Smear]. But If they don't do songs they didn't write, I don't care.
Love did get her wish as the group only performed a new song, "Cut Me Some Slack." A studio recording of that track can be found below. You can also buy the song via iTunes or Amazon. You can also see a live performance of the song from this past weekend's Saturday Night Live episode.